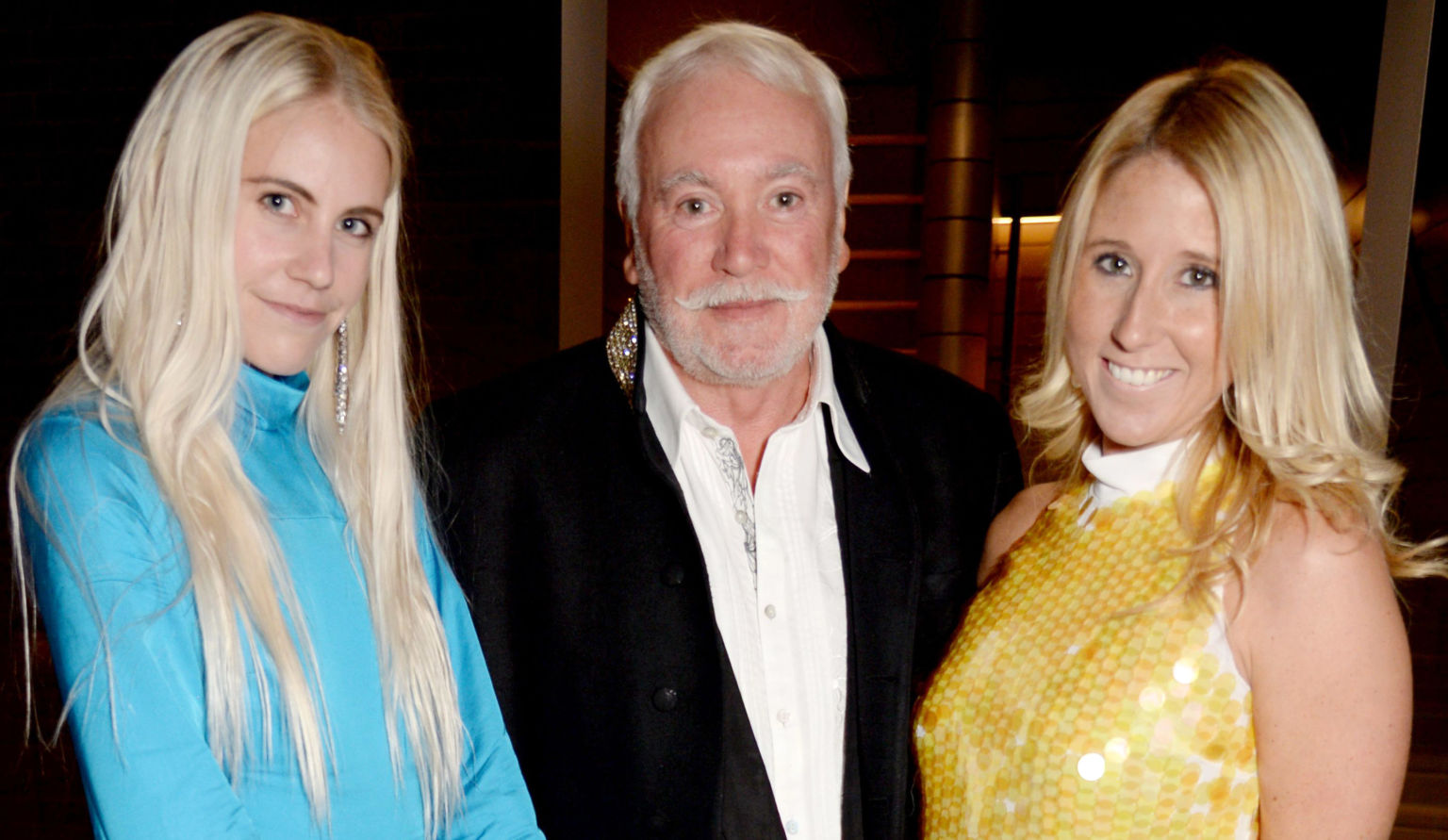 India Rose James became one of Britain's wealthiest heiresses when she inherited part of a Soho property portfolio in 2008. The windfall came from her grandfather, the late porn baron Paul Raymond. The value of Soho Estates has now gone through "the £1bn barrier", says The Times.
She looks so young to be so rich.
Indeed. She's 29 and worth about £365m. Last year's Sunday Times Rich List had her and her half-sister, Fawn, jointly worth £730m – although they received no dividend from Soho Estates last year, as profit before tax fell from £31.3m to £1.2m. Their grandfather made his fortune publishing porn magazines and ploughed the profits into Soho properties, allegedly buying a freehold a week in the late 1970s. After he died, 80% went to the granddaughters, while his son, Howard, got 20%.
What does someone so young do with all that money?
Buy loads of clothes, if a Tatler photoshoot at her home last year is anything to go by. But there were times, India Rose says, when she found her money more of a curse than a blessing. She has felt better about it since reading The Financial Wisdom of Ebenezer Scrooge, a 2005 book about how to transform your relationship with money: "I've learnt to value a pound now."
Is she involved much in running the business?
She doesn't even know how many buildings Soho Estates owns. The company's chairman is Steven Norris, a former Conservative minister, her father, John James, looks after the day-to-day management, and Fawn is a director. (Fawn's biological father is Duncan Mackay, from the rock band 10cc, but she was adopted by John James as a child.) The company's assets include several Soho House properties, the Box nightclub and the former Foyles bookshop site. India Rose's take? "My interests don't lie in property. It's not what I want to do."
Isn't there a poor-little-rich-girl story here?
Yes. The sisters' mother, Debbie, died of an accidental heroin overdose in 1992, at the age of 36. India Rose was nine months old, Fawn was six and their grandfather had just begun handing over control of the business to his daughter. Raymond's estranged wife, Jean, apparently blamed him for her death, and he was never the same. He had gone from being a mind-reader on Clacton Pier to accumulating wealth on a scale his Irish immigrant parents could never have imagined. Yet after Debbie's death, he retreated from public life and died a recluse.
That's a heavy inheritance.
It turned India Rose into your archetypal wild child. She was thrown out of school, St George's, Ascot, for having an 'uncontrollable attitude'. She partied underage at her grandfather's famous drag club, Madame Jojo's – "but it did help that, well, we owned it". By 18 she'd moved into a flat in Soho, enrolled on an art foundation course and dyed her long blonde hair pink. And in 2015 she met Hugh Harris, lead guitarist of the Kooks, at Brown's hotel in Mayfair. Their first kiss was at Reading Festival and within a year she'd given birth to a daughter, Sapphire. The couple never married and later separated.
Wasn't it her daughter who turned her life around?
She has said that having a baby made the loss of her mother harder to bear. She gave up drink and now attends 12-step programmes. Last year she told Tatler: "I also don't want my daughter, if she looks me up online – which I'm sure she will at some point – to find that there are loads of articles about me out drunk. That's not right. I want her to be reading articles about my achievements." She added that she was mostly focusing on maintaining her sobriety. "Honestly, I couldn't be prouder of myself. This probably has been the only goal I have ever set myself that I've actually completed."
What exactly does an heiress do these days?
Before lockdown she was busy running her art gallery, Soho Revue, and planning a relaunch of Madame Jojo's. She'd also been sketching out a children's book called The Adventures of Sapphire and Aladdin, named after her daughter and her pug. All of which is not bad, considering she was once told "I never had to work, ever" – and receives a monthly allowance from the estate.
A private money tree, lucky girl. But Lennon and McCartney were right – it can't buy you love.