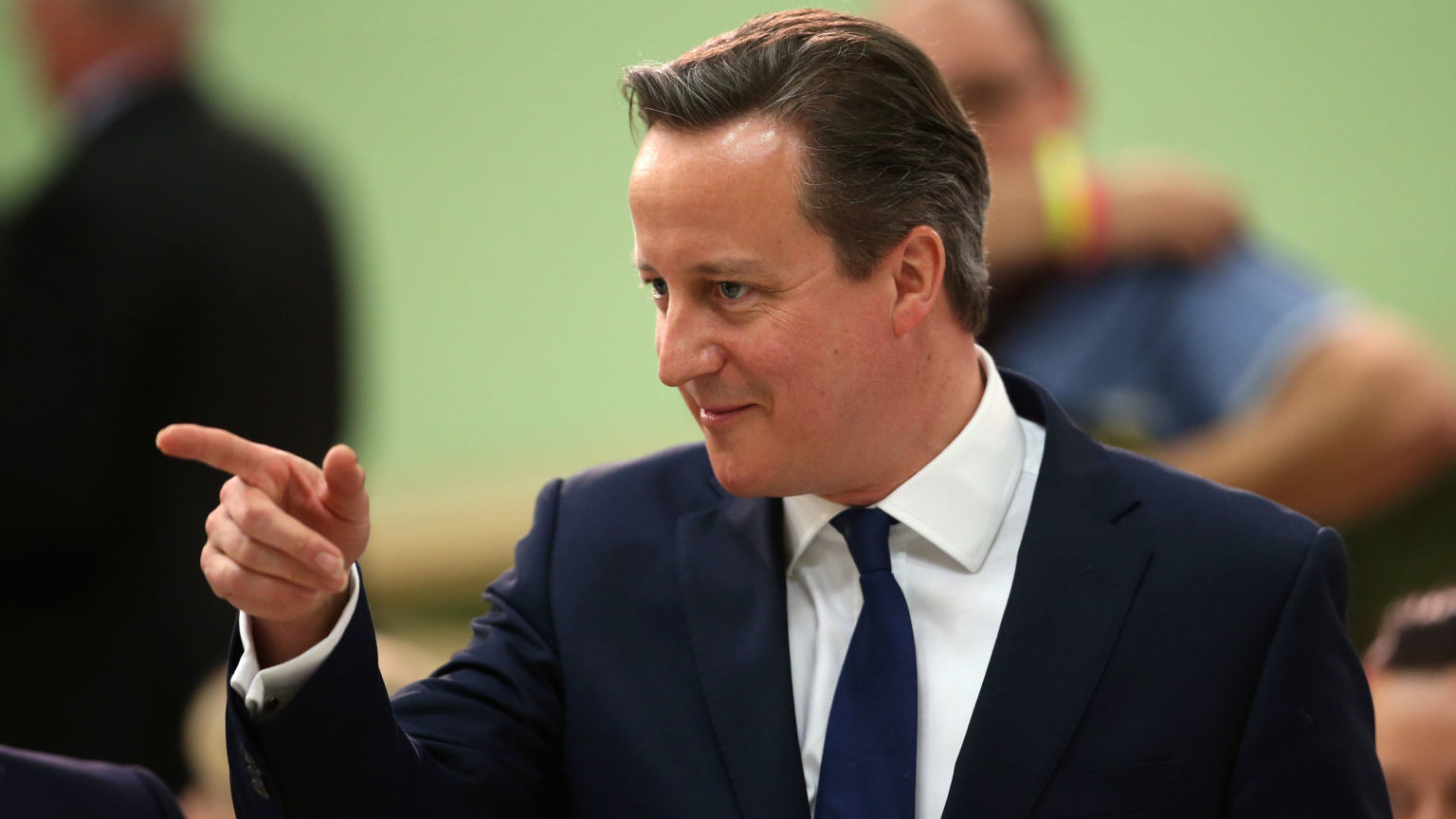 Last weekend we got an "ever-so-slightly tragic glimpse into the life of an ex-PM", says Patrick Maguire in The Times. We already knew that David Cameron had lobbied the Treasury last April to grant Covid loans to Greensill Capital, the finance firm he was advising – his pleas fell on deaf ears and Greensill has since gone bust. Now the full extent of Cameron's begging has emerged. Not only did the former PM "repeatedly" text Rishi Sunak to make the case for his employers, he kept messaging the Chancellor even after most of his messages had been ignored. Poor old Dave has gone from running the country to acting like a "bad Tinder date".
This whole mess is a "significant stain" on Cameron's reputation, says Alex Brummer in the Daily Mail. His willingness to get into bed with Greensill, a firm plenty in the City could have warned him was a "doomed enterprise", suggests a woeful "lack of judgement". The former PM is now being investigated by the lobbying watchdog – a body he set up while in office, having declared that lobbying was "the next big scandal waiting to happen".
Yet Cameron was far from alone in leveraging his contacts over Covid, says Simon Jenkins in The Guardian. In the rush for PPE procurement, companies with political connections could apply for government contracts via a special back channel – they were "10 times more likely" to secure the deal. Dominic Cummings helped steer a £500,000 contract to a research company run by his pals. The company of one well-connected former investment banker made £17m for supplying masks the NHS wasn't able to use. Cameron is just a small part of this "financial outrage".
There's a broader question here, says Daniel Finkelstein in The Times: what should prime ministers do with themselves once they've left office? This never used to be a problem – PMs were typically elected when they were older, and life expectancy was shorter. Their primary task after leaving No 10 was to stay alive. But now the likes of Cameron and Blair leave No 10 with "almost half a life left". No job or role will ever compare, and you inevitably find yourself in "the company of successful people who are all rich, when you are not". That's a recipe for disaster.
The Iron Lady's rusty transition
When Margaret Thatcher left office in 1990, she was "totally disorientated" by the realities of everyday life, says Finkelstein. She couldn't work out how to use the TV remote and struggled to leave a message on an answering machine. When her boiler packed up, she called her former principal private secretary, Sir Charles Powell. He told her to ring a plumber. When even that proved too much of a challenge, "Powell had to come round and fix it himself".